Ninebot MAX G2 Electric scooter (70km, 900w)
Scooter will be shipped out to you on 2023-08-01
Top speed of up to 25km/h for thrilling journeys.
Nominal power of 450W and max power of 900W, ensuring a powerful and dynamic ride.
Conquer inclines with a climbing slope of 22%.
Ride up to an impressive 70 km on a single charge, thanks to the high-capacity 551 Wh / 15300 mAh battery.
Enjoy a smooth and comfortable ride with the front hydraulic dumper suspension and rear double spring suspension.
Be amazed by the first-ever introduction of Automobile-class Traction Control System (TCS) in the KickScooter industry, providing superior control and stability.
Never lose your Ninebot with the Find My Ninebot feature, utilizing the secure Apple "Find My" network to locate your scooter on a map.
Unlock the full potential of urban exploration with the Ninebot KickScooter MAX G2. Reach exhilarating speeds, conquer challenging terrains, and ride with confidence knowing you have advanced features and the ability to locate your scooter effortlessly. Get ready for the ultimate ride of your life!
Kategorija:
Electric kick scooters

Secured payments

Same day shipping
Click here for more details

14 day returns
Introducing the Ninebot KickScooter MAX G2 - Your Perfect Companion for a Comfortable and Safe Ride!
Range up to 70 km (43.5 miles) | Up to 22% Easy Climbing | RideyLONG™ Technology | 10-inch Tubeless Pneumatic Tyres with Jelly Layer | Front Hydraulic + Rear Spring Suspension | Rear-Wheel Drive with Max. Power of 900W | Anti-Skid Traction Control System | Built-in Front and Rear Indicators for Safe Commuting
With the Ninebot KickScooter MAX G2, you can enjoy a comfortable and safe ride like never before. Whether you're navigating city roads, back alleys, or gravel paths in the countryside, this scooter will be your perfect companion. Thanks to the newly developed RideyLONG technology, it offers an impressive range of up to 70 km, allowing you to explore further and unlock your ride to the next level.
Powered by the revolutionary RideyLONG™ technology, the MAX G2 showcases Segway-Ninebot's self-developed innovation. This cutting-edge technology coordinates the high-performance brushless motor, newly developed long-range formula tyres, and optimized controller algorithm. The result is an extra-long range of up to 70 km on a single charge, giving you the freedom to go the distance.
Conquer every part of your city with confidence, as the MAX G2 boasts a 28% power improvement in its brushless motor compared to the MAX G30 model. This sustainable propulsion ensures smooth rides on all kinds of road conditions. With its rear-wheel drive, you'll experience greater freedom and convenience as you cruise around on your MAX G2. It reaches a maximum output of 900W, a top speed of 25 km/h, and tackles inclines of up to 22% effortlessly.

Say goodbye to the impact of obstacles such as steps, gravel roads, and speed bumps. The MAX G2 is designed with a double suspension system to provide an unparalleled level of comfort. Equipped with a hydraulic damper at the front and double spring suspension at the rear, this scooter absorbs shocks and vibrations, offering a smooth and stable ride.
Safety is a top priority, and the MAX G2 is equipped with an Anti-skid Traction Control System (TCS) that enhances stability and safety. This innovative technology increases traction on gravel tracks or slippery roads, ensuring you have ultimate control and peace of mind while riding. Simply enable this feature via the Segway-Ninebot mobile app.

With the new upgrade to 10-inch self-healing tubeless tyres, the MAX G2 delivers a smooth ride without the worry of flat tyres. These tyres provide better durability and adaptability for complex road conditions. Additionally, the jelly layer in the tyre seals punctures that are 4 mm or less in the tyre tread, allowing you to ride with confidence.

The MAX G2 is designed for your comfort and safety at every turn. It features built-in front and rear indicators that ensure safe riding when making a turn, day or night. Additionally, the high-decibel electronic horn alerts others to your presence, enhancing safety and acting as an anti-theft measure, which you can activate via the Segway-Ninebot mobile app.

Reliable stopping power is essential, and the MAX G2 is equipped with a powerful braking system. It includes a front drum brake and rear electronic brake, providing double protection for safe riding in any situation.

The Segway-Ninebot advanced Battery Management System (BMS) with seven protection mechanisms ensures the longevity of the battery cells and your safety. This system protects against short circuits, overcurrent, overcharging, over-discharging, temperature fluctuations, low voltage, and offers customizable charging limits.

Charging your KickScooter is now easier than ever. With the built-in 3A fast charger, all you need is a cable to charge your MAX G2. After approximately 5 hours of full charging, you'll be ready for new adventures.

The MAX G2 is built to withstand tough challenges in all weather conditions. With its high-strength steel construction, it offers great strength and resilience. The KickScooter body has an IPX5 rating, and the battery pack has an IPX7 rating, ensuring steady riding in various weather conditions.
Choose your preferred riding mode with three options: ECO mode for riding far, Sport mode for riding fast, and Drive mode for finding the perfect balance between the two. Simply double-press the button on the dashboard to switch between modes. You can also activate the Walk mode (5 km/h max. speed) via the app.
Manage your trip and control your KickScooter with your smartphone using the Segway-Ninebot mobile app. Establish a Bluetooth connection for features such as locking and unlocking your KickScooter, monitoring riding status and remaining battery, firmware updates, activating "Walk mode," and more.
The MAX G2 features an easy folding design, allowing you to fold and unfold your KickScooter in only three steps. This convenient feature makes it easy to store or carry your scooter whenever you need to.
Experience a long ride like never before with the Ninebot KickScooter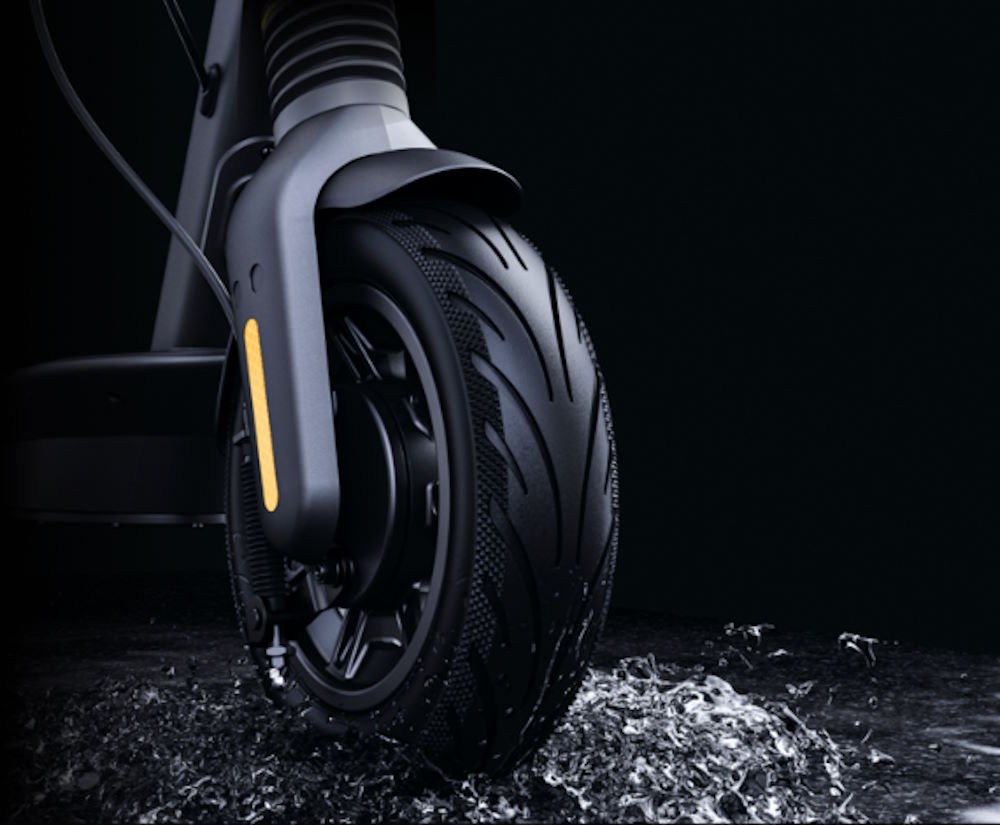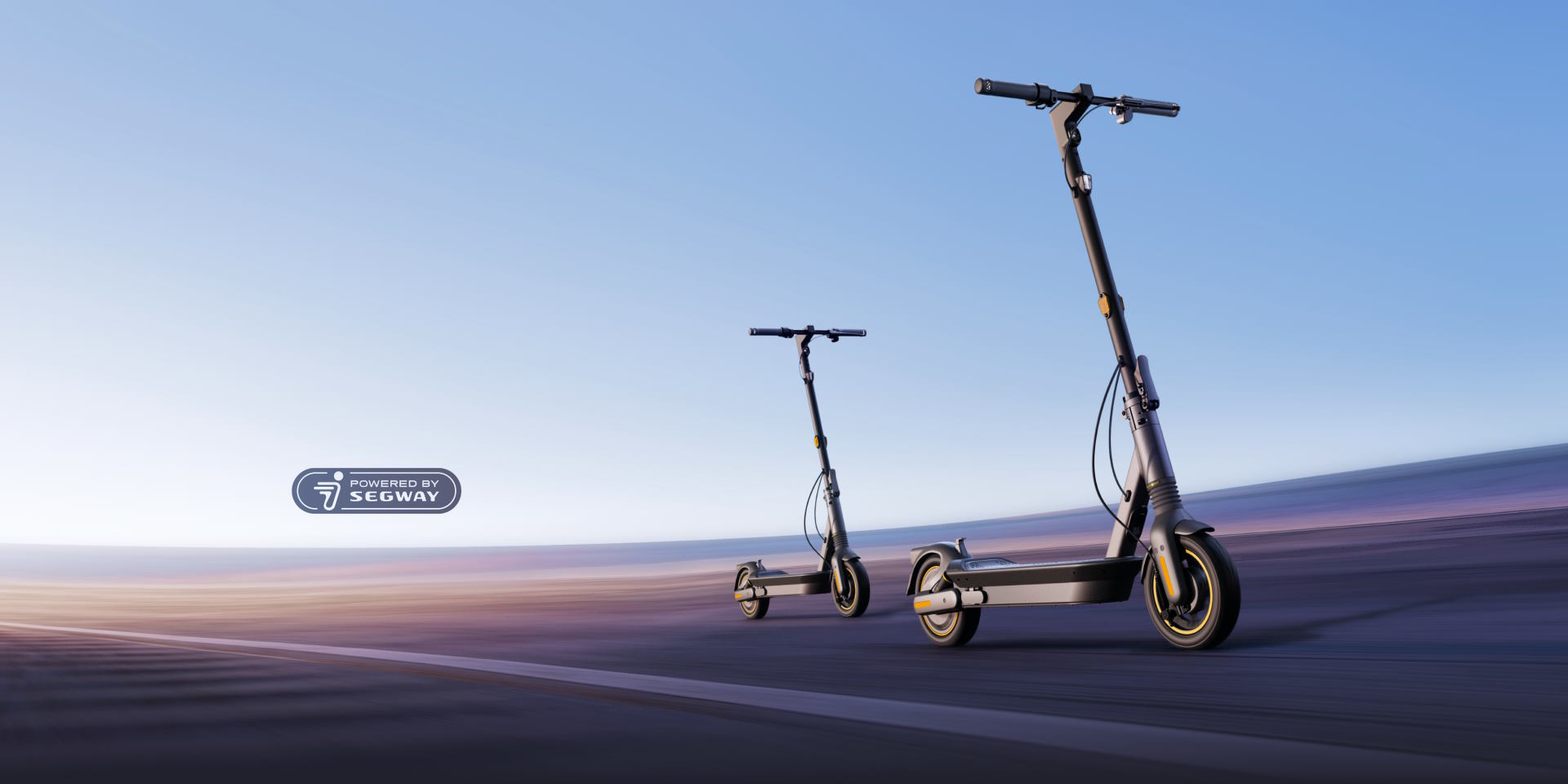 EAN13
Fast delivery
We ship the same day
Money refund guarantee
100% refund your money
Collaboration
We always solve your problems